FNX purchased the over 7,000-square-metre building with an additional capital injection of €2.4 million euros from the CycleØ group.
[Bilbao, 11 July 2023] Spain has the potential to produce 120 TWh of biomethane by 2050 and become the third-largest biomethane producer in the European Union. FNX and CycleØ recently deepened their commitment to helping the country meet that potential by acquiring the 7,000-plus-square-metre building near Bilbao that houses FNX's operations for €2.4 million.
The company will continue to invest in the property, as it plans to collaborate with basque suppliers to carry out a series of improvements that will substantially increase its production capacity while further reducing its carbon footprint. This will allow FNX to respond more efficiently and rapidly to the growing demand for biomethane in Spain and Europe.
FNX specialises in the design, production and operation of integrated biomethane treatment systems. The company builds plants that use agri-food waste to produce biomethane, a renewable gas that's decarbonising the gas grid and transport industry.
"Our facility in Artea is where we design, manufacture and rigorously test our modular upgrading and liquefaction units to ensure quality, ease of installation and maximum efficiency," said FNX Industrial Director, Íñigo Güemes Oria. "Purchasing the manufacturing facility represents a key factor to helping Spain achieve its energy transition goals using technology developed in our country, which, in addition to further reducing our environmental footprint, will generate additional green jobs, locally."
15 years of manufacturing in the Basque Country
The company's engineering team has been manufacturing modular natural gas liquefaction equipment for more than 15 years. In 2019, FNX focused its expertise on renewable natural gas production and became the first company in the country to develop its own biogas upgrading technology, in addition to adapting its existing liquefaction systems to produce Bio-LNG.
In 2022, CycleØ became a majority shareholder of FNX through a significant capital injection from Ara Partners, a leading private equity firm focused on industrial decarbonisation. This acquisition aimed to develop a European platform for biomethane production, driving growth primarily in Spain through the development and operation of its own biomethane projects.
The over 7,000-square-metre building, which is located in the Artea industrial park located less than 30 kilometres from Bilbao, has been the headquarters for FNX throughout its 15 years of history. To date, the company was renting the building from a Basque bank. But the company recently reached a deal to purchase it for €2,450,000 through a capital injection provided by CycleØ.
For FNX and CycleØ, purchasing the building represents a long-term investment in the region and a strong footing on which to expand their engineering operations.
"This acquisition in Artea deepens our commitment to the local community, the region and Spain as a whole," said Jordi Berengué Piqué, Managing Director of FNX. "Biomethane is a crucial catalyst for driving the energy transition and achieving climate neutrality by 2050. Spain holds tremendous potential, and the biomethane sector is in its early stages of development."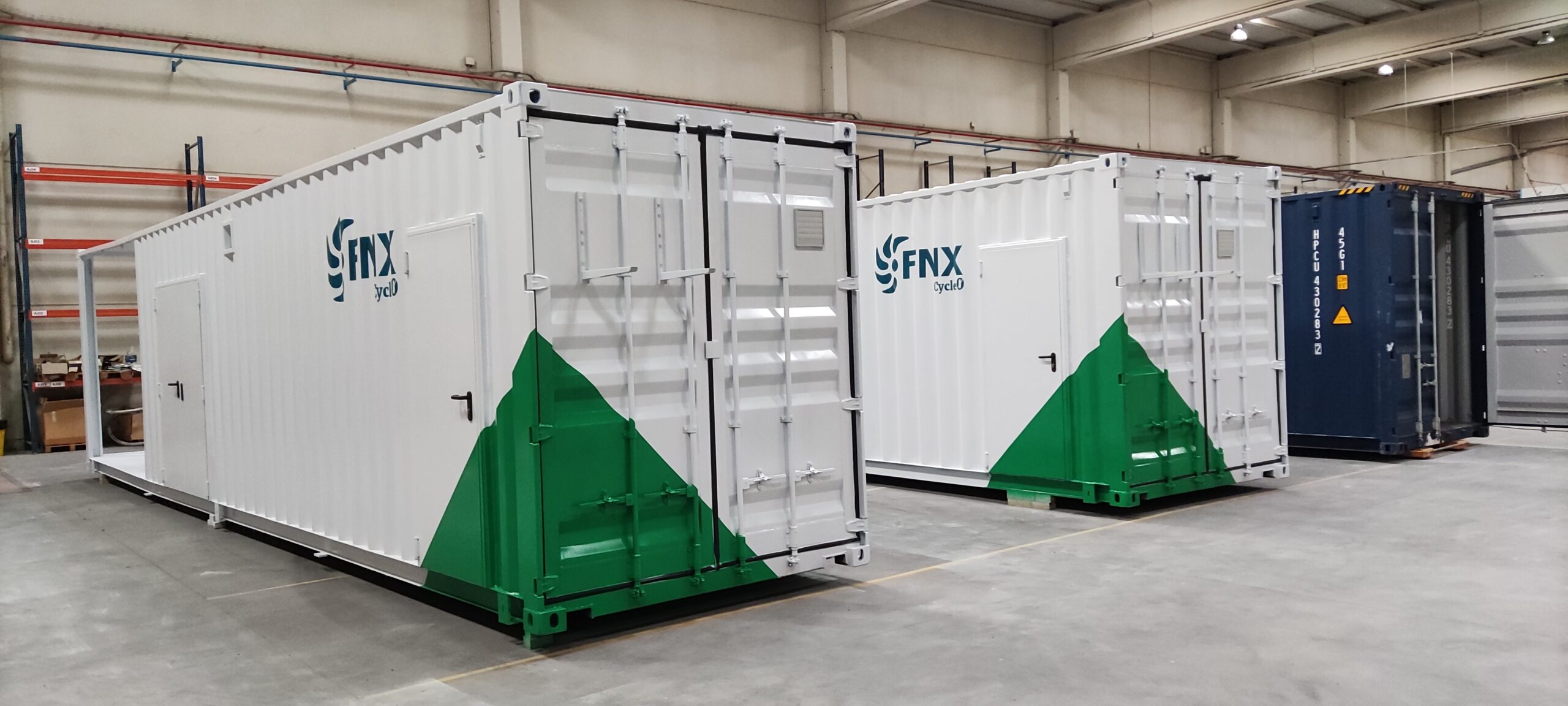 Spain has set an ambitious goal to generate 42% of its energy from renewable sources and has the potential to produce 163 TWh of biomethane annually by 2030. Achieving this target requires investments in projects that can effectively harness agri-food waste, which is often found in rural areas and poses accessibility challenges. CycleØ's decentralised small- and medium-scale projects provide a crucial solution for unlocking the potential of these waste resources.
"Being a key player in supporting Spain's energy and decarbonisation targets is a fundamental aspect of our broader mission to aid the EU in achieving carbon neutrality by 2050 and mitigating the pace of climate change," added Laurence Molke, CEO of CycleØ. "Supplying FNX with additional capital to acquire this building marks a significant stride towards advancing this pressing mission."
For further details, contact:
Andrea De Ascó Cortés,
Senior Marketing Manager
info@cycle0.com
About FNX
FNX specialises in the design, manufacturing, installation and operation of biogas upgrading and biomethane liquefaction equipment, offering a renewable alternative to natural gas. FNX brings its fifteen years of engineering expertise to the CycleØ Group, a leading European biomethane platform, and has developed market-leading modular biogas upgrading and liquefaction technologies.
To learn more about FNX, visit fnxlng.com.
About CycleØ
CycleØ is a European biomethane platform. The company is an integrated producer of compressed and liquefied biomethane, capturing methane emissions from the agri-food sector and turning it into renewable natural gas used to decarbonise the transport industry and the gas grid. CycleØ builds, owns, and operates small to medium-scale, decentralised biomethane projects. Through its subsidiary FNX, located in the Spanish Basque Country, CycleØ possesses market-leading upgrading and liquefaction technology.
To learn more about CycleØ, visit www.cycle0.com.